One other Quiet Financial Calendar Leaves Earnings in Focus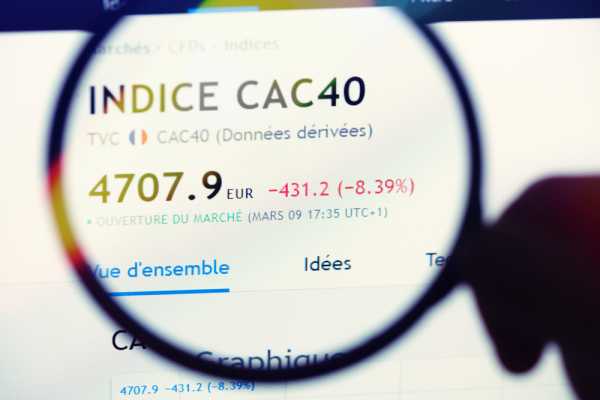 The Majors
It was a blended begin to the week for the European majors on Monday.
Following stable positive aspects from the week prior, the DAX30 fell by 0.59%, with the EuroStoxx600 ending the day down by 0.07%. The CAC40 averted the purple, nonetheless, with a 0.15% achieve on the day.
There have been no stats from the Eurozone or the U.S to offer the majors with course.
The dearth of stats left the majors to take their cues from the U.S markets, which pressured the European majors early.
A pointy rise within the EUR, which moved by way of to $1.20 ranges, added additional strain on the DAX30 specifically.
The Stats
It was a very quiet day on the financial calendar on Monday.
There have been no materials stats from the Eurozone to offer the European majors with course.
From the U.S
It was additionally a very quiet day, with no main stats to offer the majors with course late within the day.
Whereas there have been no stats, company earnings had been in focus later within the day. Coca Cola and IBM had been amongst main names delivering earnings outcomes late within the day.
Higher than forecasted earnings from each Coca Cola and IBM didn't ship help, nonetheless.
The Market Movers
For the DAX: It was a bearish day for the auto sector on Monday. Continental slid by 2.79%, with Daimler and Volkswagen falling by 1.70% and by 1.41% respectively. BMW noticed a extra modest 0.23% loss on the day.
It was a blended day for the banks, nonetheless. Whereas Deutsche Financial institution fell by 0.59%, with Commerzbank ending the day up by 2.60%.
From the CAC, it was a bullish day for the banks. BNP Paribas and Soc Gen rose by 0.81% and by 0.69% respectively, with Credit score Agricole gaining 1.09%.
It was a blended session for the French auto sector. Stellantis NV rose by 1.00%, whereas Renault ended the day flat.
Air France-KLM adopted on from Friday's 2.24% rise with a 1.00% achieve, whereas Airbus SE fell by 0.95%.
On the VIX Index
It was again into the inexperienced for the VIX on Monday, marking a 3rd every day achieve in 9-sessions.
Reversing a 1.93% fall from Friday, the rose by 6.40% to finish the day at 17.29.
The Dow and the S&P500 fell by 0.36% and by 0.53% respectively, with the NASDAQ declining by 0.98%.