Oracle Red Bull Racing Launches NFT Collection at the Monaco GP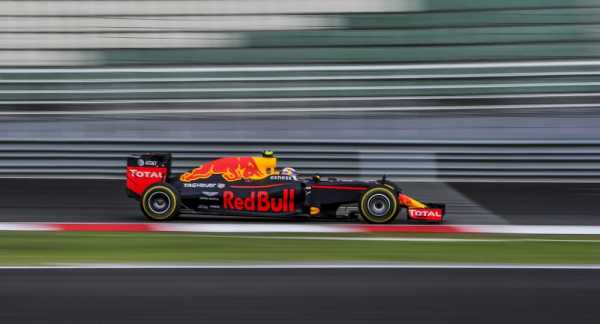 With Sergio Perez in the #3 position, Red Bull sits at the top of the constructors' table, ahead of Ferrari.
Oracle Red Bull Racing Launches NFT Collection at the Monaco GP
On Friday, Oracle Red Bull Racing announced the launch of its second NFT collection.
Minted on Tezos (XTZ) and listed on Bybit, F1's leading team looks to bring the F1 world closer to fans through the latest NFT launch.
The NFT launch also brings together two key Team partners for the first time.
According to the press release,
"The second season of Oracle Red Bull Racing's NFTs will connect fans to the Team and its memorable moments through a series of limited-edition pieces of digital memorabilia, each marking an exclusive aspect of Oracle Red Bull Racing's past, present, and future."
A release of a unique collection at the Monaco GP will mark the launch of the 2022 NFT collection.
At this weekend's GP, the NFT collection will go up for auction. The highest bidder will receive a digital version of the one-off seat for their collection. Additionally, the winner will receive rights to claim the actual one-off Playseat from the Monaco Energy Station.
The one-off Monaco-edition Playseat simulator rig will be on display over the weekend.
Team Principal and CEO Christian Horner said,
"The second season of our highly-prized digital collectibles continues our mission to put at the heart of Oracle Red Bull Racing – on track, in the garage, and at the factory. Each limited-edition piece showcases a moment in time for the Team in stunning detail, and they are designed to immerse fans in our world, in our quest for victory, and in great moments from the Team's history."
Horner went on to say,
"It's therefore fitting that we are launching the latest collection here in Monaco. Thanks to our cutting-edge partnerships with Bybit and Tezos, pioneers in the exciting digital asset space, we can bring limited edition pieces of future F1 heritage to our fans around the world in an immersive, accessible, and affordable way."
In February, F1 Oracle Red Bull Racing signed a 5-year deal with crypto exchange Bybit. The team formed the partnership to build fan engagement by issuing Fan Tokens.
F1 fans can go to the Bybit NFT marketplace, with the auction running until 11:59 BST on May 31, 2022.