Stocks Test New Highs After Strong Non Farm Payrolls Report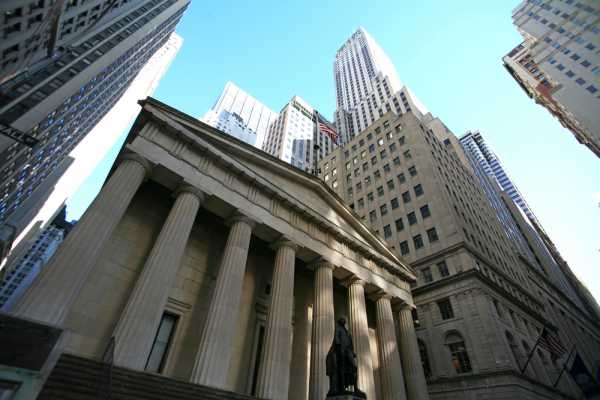 Unemployment Rate Declined To 4.6% In October
U.S. has just released Non Farm Payrolls and Unemployment Rate reports for October. Non Farm Payrolls report indicated that U.S. economy added 531,000 jobs in October compared to analyst consensus of 450,000. Interestingly, the previous Non Farm Payrolls report was revised from 194,000 to 312,000.
Unemployment Rate declined from 4.8% in September to 4.6% in October.
S&P 500 futures continued to move higher after the release of better-than-expected reports, and traders look ready to buy stocks at all-time high levels.
The yield of 2-year Treasuries moved higher after the release of Non Farm Payrolls report as bond traders bet that Fed will be forced to raise rates sooner than expected due to the strong recovery in the job market.
Higher yields have put some pressure on gold and silver, although precious metals try to recover after the initial reaction. Gold continues to trade below the $1800 level, while silver is stuck in the range between the support at the 50 EMA at $23.65 and the resistance at $23.90.
Meanwhile, the U.S. Dollar Index, which measures the strength of the U.S. dollar against a broad basket of currencies, is testing the resistance at the yearly highs near 94.50. A move above this level will push the U.S. Dollar Index towards 94.75 which may put additional pressure on gold and silver.
WTI Oil Tries To Get Back Above The $80 Level
WTI oil found support near the $79 level and is trying to get back above the $80 level as the oil market tries to recover after yesterday's sell-off.
OPEC+ decided to stick to its plan to gradually increase oil production despite calls from U.S. and other consumers. While this decision was bullish for the market, oil prices moved lower amid concerns about demand in winter. In addition, U.S. stated that it would consider a range of tools to deal with high prices, and some traders fear that it could release oil from strategic petroleum reserves.
For a look at all of today's economic events, check out our economic calendar.