The Week Ahead – Economic Data Puts Inflation back in Focus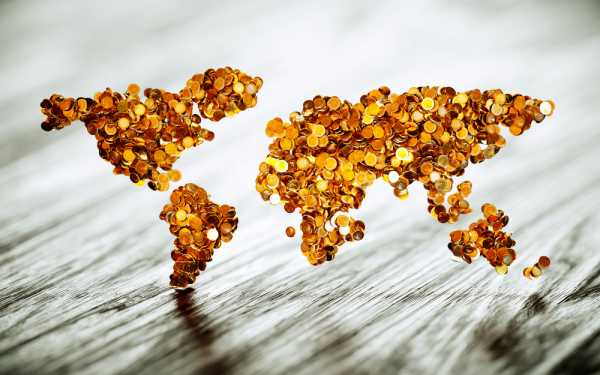 For the Dollar:
Early in the week, inflation figures will be in focus.
Expect plenty of interest, with any further spike likely to bring into question the FED's transitory view.
On Thursday, jobless claims will also be key ahead of JOLT's job openings and consumer sentiment figures on Friday.
Following the FED's forward guidance last Wednesday, expect any FOMC chatter to also draw attention.
FED Chair Powell is scheduled to speak early in the week.
In the week ending 5th November, the U.S Dollar Index rose by 0.21% to 94.320.
For the EUR:
Early in the week, German trade data and ZEW Economic Sentiment figures will be in focus.
At the end of the week, Eurozone industrial production figures will also draw interest.
Finalized inflation figures for Germany, France, and Spain should have a muted impact on the EUR.
From the ECB, however, the ECB forecasts and Economic Bulletin will be key on Thursday.
For the week, the EUR rose by 0.08% to $1.1567.
For the Pound:
It's a busier week ahead on the economic calendar.
Early in the week, retail sales figures will be in focus.
Key in the week, however, will be 3rd quarter GDP and manufacturing Production figures for September.
Business investment, trade data, and industrial production figures will draw attention, however.
Following the Pound's slide last week, expect any hawkish central bank chatter to also influence.
The Pound ended the week down by 1.34% to $1.3498.
For the Loonie:
It's particularly quiet week ahead on the economic calendar. There are no major stats due out of Canada to provide the Loonie with direction.
The lack of stats will leave the Loonie in the hands of market risk sentiment and crude oil prices.
Weekly inventory numbers and OPEC's monthly report will influence.
On the monetary policy front, BoC Governor Macklem is due to speak in the early hours of Wednesday morning.
The Loonie ended the week down 0.56% to C$1.2457 against the U.S Dollar.