Three Reasons Behind The Crypto Market Crash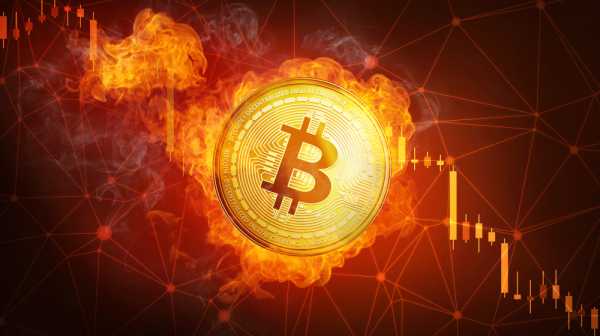 Crypto markets are cyclical, but there are a couple of other factors driving the selloff at the moment.
Drivers of The Crypto Crash
Fed interest rate hikes
The Federal Reserve raised interest rates half a percentage point last week, and Wall Street responded with a stock slump. Crypto markets have followed suit shedding more than 10% or almost $200 billion over the past week.
Edward Moya, the senior market analyst at Oanda, noted that crypto markets had been highly correlated to indexes such as the Nasdaq. He observed that the tech-focused index is down 21% this year, while Bitcoin is down 22%. Moya added that confidence is low, and the asset has been mainly consolidating for most of this year:
"Bitcoin is really stuck in a sideways news cycle where you're just waiting for it to be calm on Wall Street, and then you'll see more people confident in investing. I still think there's a lot of long-term potential value here, but you have to be able to stomach this volatility."
Institutional interest cooling
The year 2021 was extremely bullish for institutional crypto investment, but that has not carried through to 2022. Big names such as Tesla, MicroStrategy, El Salvador, and several payment platforms got into crypto, driving the momentum and buying pressure. U.S. regulators even allowed the first Bitcoin futures exchange-traded funds to trade which was also bullish.
This year has been a lot more subdued, and according to CoinShares, there have been four weeks in a row of institutional crypto fund outflows. Moya added that corporate and institutional investors are in a "wait and see mode,"
"There's a belief that mainstream adoption is taking a lot longer than people expected,"
Seeking safer ground
Investors appear to be reacting to what is happening in the broader economy. There is more confidence in traditional assets with recovery from the pandemic in full swing and an end to global restrictions.
According to Chris Kline, co-founder of Bitcoin IRA, some crypto investors are weighing other options and "moving their money back to the dollar, as a starting point, and then seeing what they're going to do from there."