US Stock Futures Retreat after Monday's Tech Stock Rally Sends S&P and NASDAQ to Record Highs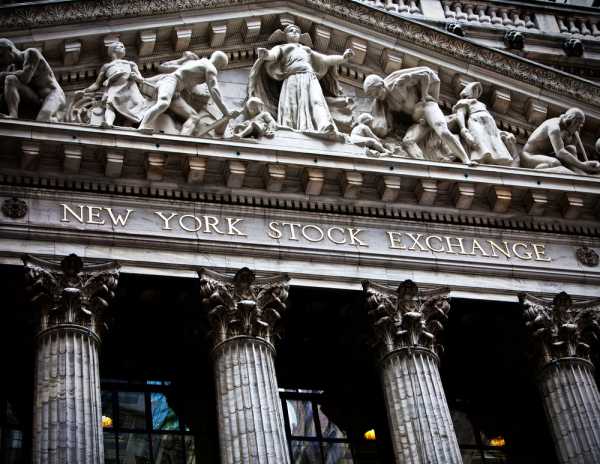 U.S. stock index futures are edging lower early Tuesday after the benchmark S&P 500 Index and tech-heavy NASDAQ Composite finished at record highs the previous session.
Shares of Morgan Stanley advanced 3% during extended trading after the company said it will double its quarterly dividend. The bank also announced a $12 billion stock buy back program. The announcement follows last week's stress tests by the Federal Reserve, which all 23 banks tested passed. Bank of America, Goldman Sachs and JPMorgan also announced dividend increases, CNBC reported.
At 04:32 GMT, September E-mini S&P 500 Index futures are trading 4274.00, down 6.50 or -0.15%. September E-mini Dow Jones Industrial Average futures are at 34139, down 25 or -0.07% and September E-mini NASDAQ-100 Index futures are trading 14484, down 27.75 or -0.19%.
With two days left in June and the second quarter, the S&P 500 Index is on track to register its fifth straight month of gains. The NASDAQ Composite is on pace for its seventh positive month in the last eight. The Dow, however, is in the red for the month, and on track to snap a four-month winning streak.
Monday's Recap
The NASDAQ and S&P 500 hit all-time highs on Monday, fueled by tech stocks as investors expect a robust earnings season while interest rates remain low. In contrast, cyclical sectors dropped sharply amid fears over a spike in COVID-19 cases across Asia. Financial and energy posted the biggest sectoral loss on S&P 500, down by 0.81% and 3.33%, respectively.
Both the S&P 500 and the NASDAQ hit a series of record highs last week, the tech-heavy NASDAQ's 5% gain in June is outpacing its peers as investors pile back in to tech-oriented growth stocks on diminishing worries about runaway inflation.
Stocks on the Move
Big tech companies including Facebook Inc, Netflix Inc, Twitter Inc and Nvidia Corp were among the biggest boosts to the S&P 500 and the NASDAQ.
Facebook jumped over 4% as a U.S. judge granted the company's motion to dismiss a Federal Trade Commission lawsuit. The social media giant finished Monday with over $1 trillion in market capitalization.
On the NASDAQ-100, the largest gainer was Nvidia Corp, which rose 5.0% after major chip makers Broadcom Inc, Marvell and Taiwan-based MediaTek endorsed its $40 billion deal to buy UK chip designer Arm.
Traders Bracing for Slew of Economic Data, Quarterly Results
On the economic front, investor attention will be focused on consumer confidence data, a private jobs report and a crucial monthly employment report due later this week. Quarterly results from Micron Technology Inc and Walgreens Boots Alliance are also slated for this week.