World's Biggest Oil Company, Saudi Aramco Earns $30.4 Billion In Q3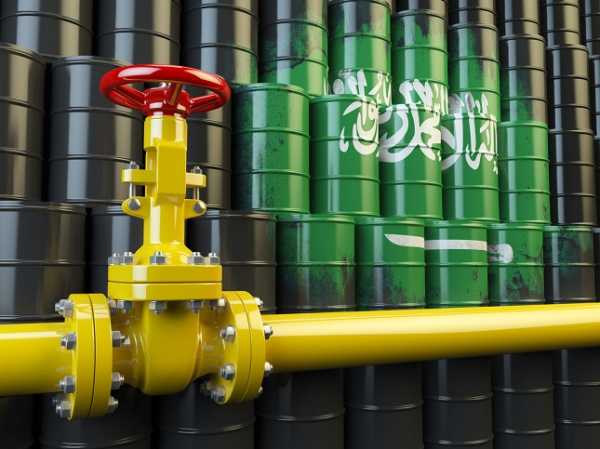 In his remarks on Sunday, Aramco President and CEO Amin Nasser said the company's exceptional third-quarter performance was brought about by a rebound in energy demand and an increase in economic activity in key markets.
"Because of supply chain bottlenecks there are still some headwinds for the global economy, but we are optimistic that energy demand will remain healthy for the foreseeable future," added Nasser.
As the company benefits from rebounding global energy demand and increased economic activity in key markets, Saudi Aramco said that its net income increased due to higher crude oil prices and volumes sold, as well as higher refining and chemicals margins.
Recent price increases in WTI crude oil have reached levels not seen since 2014, as the focus switches from demand recovery to supply shortages. Gas prices have increased around 130% this year, which suggests the full impact of the global energy crisis will be evident in the fourth quarter.
In the fourth quarter, Saudi Aramco announced a significant dividend of $18.8 billion. In the third quarter, free cash flow rose to $28.7 billion, up from $12.4 billion for the same period in 2020, covering the payout. As a result of higher oil prices and stronger cash flows, gearing, which measures a company's debt position, also improved to 17.2% from 23%.
In addition, Aramco said it will "invest for the future" with capital expenditures of $7.6 billion in the third quarter, representing an increase of 19% over the same period in 2020. Approximately $35 billion will be spent on capital expenditures by Aramco in 2021.
In terms of profits, "Big Oil," as the world's largest oil and gas companies are known, had a great quarter. Both ExxonMobil and Chevron reported profits that rose to multi-year highs in the quarter due to soaring oil prices. TotalEnergies saw a sharp increase in profit as well as record cash flow from Royal Dutch Shell.
The company plans to reach net-zero emissions from its operations by 2050, while simultaneously raising production to 13 million barrels a day by 2037.
Observers in the oil industry were both positive and skeptical about Saudi Arabia's pledge to invest almost $190 billion to achieve net-zero emissions by 2060.